The mission of New Hope Church is to build community1 by reaching the lost2, healing the broken3 and equipping people to live out the calling of God for their lives4.

In short, the mission is to see His kingdom come and His will to be done.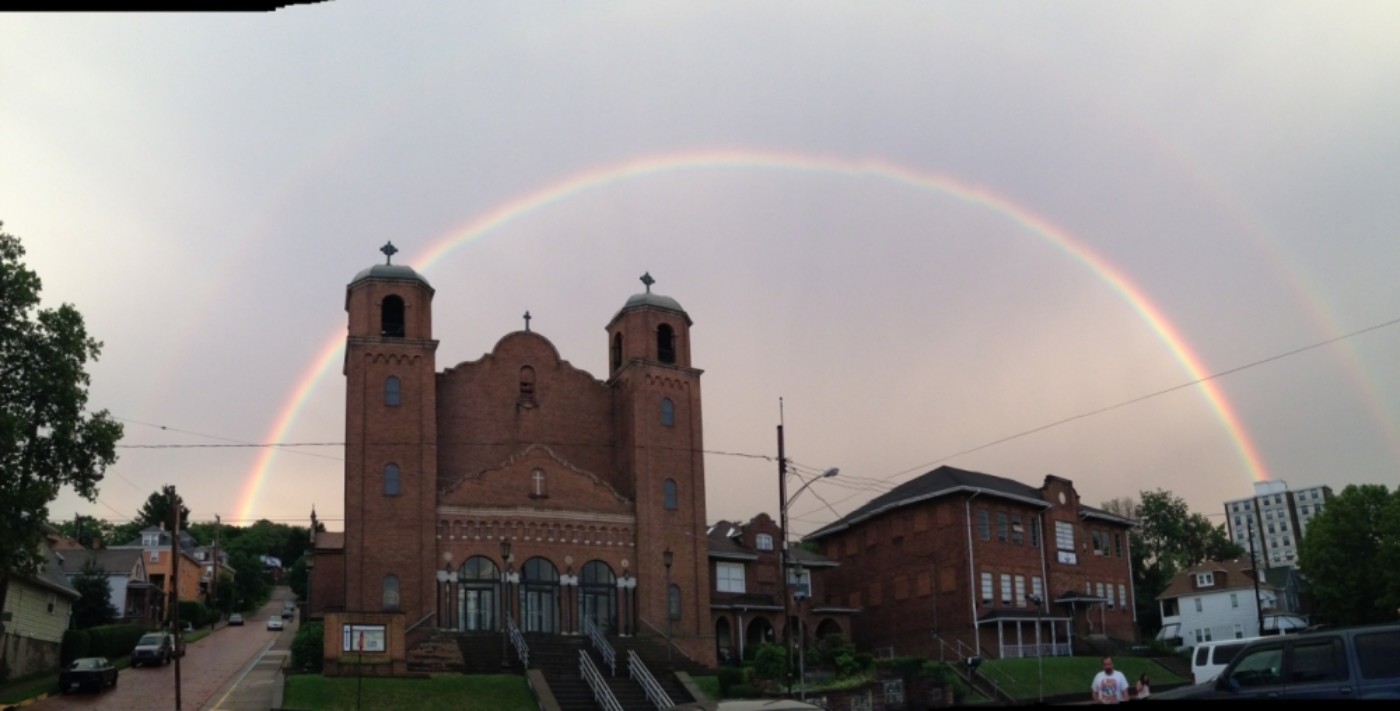 New Hope exists as a city within a city. It is a hospital for the spiritually sick. The addicted, the marginalized, the abused. It is a place where the hurting can get healed. Its truly a lighthouse on the Hill.

However, meaningful ministry happens within and outside of the church. We are messengers of the good news of Christ. We go to where the lost are and don't wait for them to come to us. We walk into the darkness and bring light.

We meet the needs of our community. We are the hands and feet of Jesus.

Our services our powerful. God shows up every time. There is freedom in our worship. Our worship team is among the best. Our preaching is anointed. We expect signs, wonders, and miracles.

We develop leaders. We help people find purpose. We increase.

We are New Hope.

Our Weekend services are every Sunday at 10:30. We are located at the historic St. Stanislaus Church. The address is 592 Beaver Road in Ambridge, PA
We accept all people just as they are.

Dress in jeans or shorts if you feel comfortable, We do!

We love having you here.

Contemporary worship music.

Bibical and relevant Sermons

We love you and God Loves you.

​See you soon!




Scripture references:
1. Genesis 1:26, Isaiah 58:12, 61:4, Jeremiah 29:5-7,
2. Luke 19:10, John 4:25, Matthew 28:18-20, Mark 16:15-16
3. Luke 4:18, John 8:36, 1 John 3:8, Acts 10:38
4.Ephesians 2:10, 4:11-16
Core Values
We believe that every person, followers of Christ and those who are not followers alike, is loved and valuable to God.

We believe that trust, love, and caring relationships are key to the life of the church.

We believe that a team approach to the church is God's design for effective ministry.

We value children and teens, they are one of our major priorities.

We believe that every member is a minister and has been given gifts to be discovered, developed and used to serve others.

We believe that God is worthy of our best. Therefore, we desire to serve with a spirit of excellence in every area and activity.

We believe that the most effective evangelism happens through people reaching out to people.

We believe in identifying and equipping leaders who are fully committed to Jesus and who will reach their generation with the gospel.

We believe that Jesus Christ is the same yesterday, today and forever!

We believe that we need an honoring relationship with Father God, the Lord Jesus, and our neighbors, rather than religious rules and regulations that do not bring us into closer relationship with Jesus Christ.